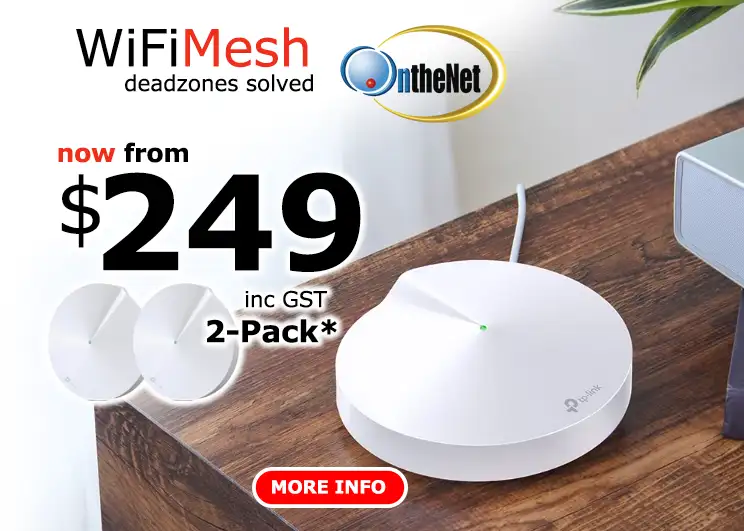 The simplest way to improve the Wi-Fi signal in your home! Enjoy fast, stable connections for homes up to 350 square metres for a 2-pack or up to 510 square metres for a 3-pack.*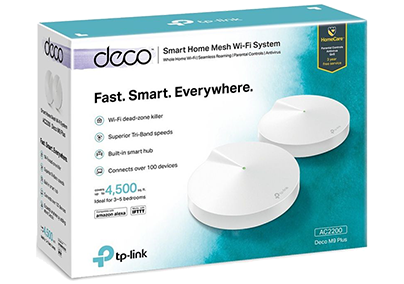 A two-pack is suitable for most homes with one device connected to the modem and a second placed where a better signal is required.
$249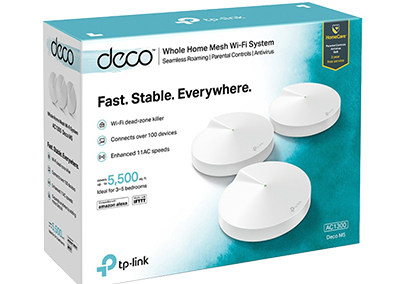 A three-pack is suited for larger homes or where extra distance is required (on a third story, out on a balcony, in a backyard shed etc).
$349

Deco can increase the Wi-Fi signal in every corner of your home. The Deco M5 provides fast and stable connections with wireless speeds of up to 1000Mbps over one stable high-speed network that supports over 100 devices.
With advanced Deco Mesh Technology, units work together to form one unified whole-home network with the same network name. Devices automatically switch between Decos as you move through your home for the fastest possible speeds.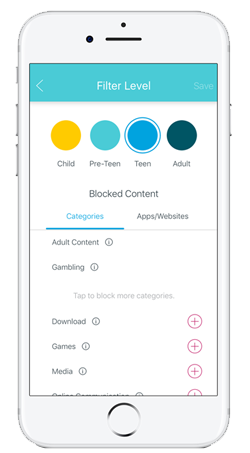 TP-Link HomeCare™
TP-Link HomeCare TM powered by Trend Micro TM provides a kit of features to help you create a personalized, secure network that caters for the whole family. Features include Antivirus, Parental Controls and QoS (quality of service).
Professional Installation
Not confident about connecting and configuring your new Wi-Fi network? OntheNet will come to your home and make it all happen!²
Our Technician will:
Connect a 2 or 3 pack of Deco M5's at the best locations to cover your whole home.
Run speed tests before and after to show you the improvement.
No improvement, no install charge!³
Disable existing Wi-Fi and connect up to 5 devices.
Help you download and set up the HomeCare app.
  All for $150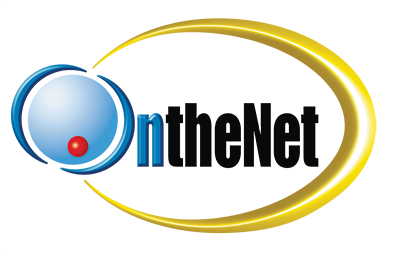 * Distances are estimated and may vary.
¹ Antivirus updates are available for a limited time only.
² Professional installation is available at limited Gold Coast addresses only.
³  Install fee will not be charged if no performance was gained over wireless compared to the existing standalone modem/router. Hardware will also be refunded.