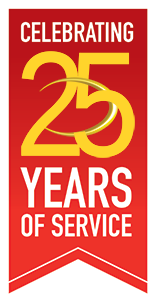 You can trust OntheNet to:
Deliver what we offer, especially Internet speeds.
Our core network and NBNTM CVC's are monitored daily, to ensure there is always ample headroom above peak network demand.
Be 100% Australian owned, operated and managed from the Gold Coast.


No overseas call centres here.

Keep our pencil sharp.


We regularly compare our rates with other quality and speed oriented providers.
After 6 months of nightmares with Telstra it was all fixed with one phone call to On The Net. Fantastic service, highly recommend.
Peter Gwynne
22:51 04 Aug 20
Massive "shout out" to OnTheNet, being able to speak to Robyn in accounts (Legend-underpaid 😊)during this crazy COVID time to explain circumstances has meant we have been

...

able to keep our service active. Try that with an overseas call centre. 👍👍 5 star service.

read more
Darren Cooke
01:54 04 Aug 20
Booked NBN service through OnTheNet on June 3, 2020 after researching other customers positive experiences (and many very negative experiences with other internet providers).Same

...

day I had received an email from OnTheNet with details for provisioning with NBN Co. and scheduled appointment date of June 11.I picked up the modem from their office (as it's not too far from where I live). The modem had been preconfigured with all the service details and had even been disinfected as a Covid-19 precaution.Received daily updates from OnTheNet and NBN Co to confirm appointment time is still acceptable.NBN technician turned up today as scheduled and had us connected within an hour.Ping test shows: 11ms, 98Mbps DL, 38Mbps UL. Very consistent. No dropouts yet.NBN100 plan, fiber-to-node connection. 315m to nearest node.Very happy with the service! Thanks

read more
aaron marshall
02:07 11 Jun 20
I hung on with Telstra for years, with lots of problems, because I did not want to change my email address! I am so glad I bit the bullet and went with On The Net after advice

...

from many friends who have been customers for many years - fabulous, personal service and pricing! A WIN FOR THE GOLD COAST

read more
Sue Knudsen
02:39 02 Jun 20
I have change my home office to Onthenet from Commander/Dodo. The speed is much better, no drop outs and very helpful. It was an easy changeover.
Georgia Cook
01:05 19 May 20
Just switched from Telstra ADSL to NBN with OntheNet and couldn't be happier. Ordered online last Saturday, received a message on Monday that our order had been processed, got

...

the equipment on Thursday. Whole process was extremely easy and the couple of times we've spoken to staff they've been so helpful, there are no long wait times to speak to someone or being re-diverted to 12 different people as we experienced with Telstra for the last 15 years ... and it's good to know we're supporting a local company, not one that outsources its customer service overseas.👌 Went from 8-10mbps with Telstra to 90mbps with OntheNet. Highly recommended!

read more
fantastic service, great rates, highly recommended, been with this company for many years and never had any problems at all
Yvonne Bailey
08:24 18 Mar 20
So easy to deal with, not that I've had to after setting up the modem. Love I can just relax knowing I don't need to worry, and so nice to be able to get away from Telstra and

...

still have good coverage.

read more
Odette Smith
00:12 10 Mar 20
So easy to deal with, not that I've had to since needing assistance setting the modem up. Can't say a bad word. Thank goodness I could get away from Telstra, and still get good

...

coverage.

read more
Odette Smith
00:09 10 Mar 20
On the Net is a great local company, offering terrific service at competitive rates.
Dawn Thomas
07:20 03 Mar 20
Fast, efficient service from tech support, really easy to follow instructions. Calls always returned promptly. Have used them for years, always satisfied.
Janice Morton
06:51 03 Mar 20
Joining was done online the same as most NBN companies but when I had a question ONTHENET provided a local phone number to call. I called to ask a question and was answered

...

immediately in Australia and the service officer was happy to spend time answering all my questions. I have since had several dealings with ONTHENET and they have always been easy to contact and very eager to solve my problems, their service is worthy of 5 stars.

read more
Greg Walker
02:51 03 Mar 20
At this stage of our experience we are very happy with ONTHENET
Friendly professional service
Dorelle Spence
00:20 23 Feb 20
good prices, great customer service.
The best ISP I have ever had the pleasure to deal with. Now over 15 years.
Neil Fraser-Smith
18:54 21 Jan 20
Love that they are a local business. Great business to deal with in that they deliver when they say they will. great helpful staff.
Sue Reilly Thompson
10:09 17 Dec 19
After more than a decade with On The Net , I can say with experience that the service, quality and friendliness are second to none. With the same staff of many years the job gets

...

done no matter big or small .I would highly recommend On The Net to any private , commercial or sporting entity to engage their services .

read more
Excellent, great staff, speed and most important, tech support from local technicians.
Leigh Spiegel
00:47 05 Dec 19
Great ISP if you are located on the Gold Coast, one of the few not sending support calls overseas. They have the capacity required to match the customer's plan.
Leigh Spiegel
00:37 05 Dec 19
Great Service. Highly recommend the team.,
Mark Stallwood
00:35 05 Dec 19
I started with NBN just over 2 years ago with My Republic Internet. I had good service in the first year until the first lot of problems started occurring. After numerous calls

...

over many days, an NBN technician finally paid a visit and fixed my problem. Fast forward to August 2019 and I started having more problems. The problems were of service drop outs and very slow service. Almost every day for 4 weeks I had to contact My Republic, often spending hours online trying to sort the problems out I became expert at power cycling both NBN and My Republic modems. I even bought a new modem but that improved nothing. After much deliberation I decided to take my business elsewhere and went to OnTheNet. I was impressed by their personal service and the fact I am a Gold Coast resident and I am supporting a local business. My service with OnTheNet has been nothing but exceptional and will continue well into the future. I have also started recommending OnTheNet to friends and family.

read more
I switched from Telstra to MyRepublic to OnTheNet in search of excellent customer service and support and higher speed NBN. I am so glad I switched, they have been exceptional.
Julie McCombe
00:17 27 Nov 19
I have been using OntheNet for many years now and have always found them to be great to deal with. When I inquired about getting the NBN connection Steve explained in a way that

...

was easy to understand.A good local company to deal with.Garry AumannAshmore

read more
Garry Aumann
21:14 14 Nov 19
Good price, good connection, excellent support and easy billing. It was a very stark transition from Telstra to OntheNet. Not having to spend 30mins-2hours just to get your

...

randomly assigned support tech up to speed on your issue is pretty valuable.

read more
Andrew Srbic
00:26 13 Nov 19
PERFECT CUT OVER TO NBN. Have been with OTN for 14 years, and HAVE NEVER NEVER hand any issues! The entire team are FANTASTIC, keep up the GREAT WORK

...

😁👍👍😁

read more
I have just recently switched to NBN and OntheNet and I have nothing but the highest praise for this company. From my first visit to the office at Varsity (sorry but I don't

...

remember the name of that gentleman) to the Receptionist, I have been welcomed so warmly and looked after promptly. Thank you Brad for all the efficient help you gave me!!! Lyn MacArthur

read more
Lyn Macarthur
07:11 30 Sep 19
Great service, Excellent telephone help, always helpful.
Justin Vickers
00:24 10 Sep 19
Excellent service. Fair deals. Great NBN connection. Local company worth supporting.
Theo Thomas
21:47 09 Sep 19
As one of OnTheNet's original dial up customers too many years ago I can not recommend the company highly enough. I made the mistake of drifting away to chase Telstra's ADSL and

...

came back to the local company after years of frustration and poor service. Despite dilapidated copper lines OTN gave faultless adsl service and the switch to NBN was equally flawless. Their customer service is second to none and any slight glitch is resolved immediately. If you want the very best internet experience OTN is my absolute recommendation. Thanks to Tak and the great team!

read more
Paul Noonan
07:44 05 Sep 19
Highly recommend On The Net, just transitioned to the NBN and Voip, every step along the way has been quick and efficient, staff have been very helpful, a very good business to

...

deal with, Thankyou

read more
Rick Haapasaari
00:28 02 Sep 19
We are so glad we switched to On the Net for our NBN connection. They pre-configured our modem so as soon as we switched we were online immediately. Even the NBN tech was

...

impressed!! Having a local support team gives us peace of mind if we encounter any issues down the track.

read more
Have dealt with OntheNet years ago before Telstra cable and glad to come back now NBN is on offer. Since day one I've had a totally reliable and as promised download/upload speed

...

of 92/41. Using Google Wi-Fi made this the best connection I've had and connects directly to OntheNet via PPoE on the primary Google Wi-Fi pod

read more
I wish all internet service providers could be this good. Excellent customer service.
Their friendly local service is so good. No more long times spent haning on hold for someone far far away to assist.
Sally Gregory
05:25 23 Jun 19
Best internet service I've had in 15 years on the GC. Very happy customer 😊
Bethany Diggins
06:06 15 May 19
I wouldn't go anywhere else, great service, great support. Staff are always so helpful and know what they are talking about.Sunwise Blinds & Awnings
Sarah Race
08:44 13 May 19
5 mins on the phone and problem sorted - talking to local people and a local company - highly recommend and would not go with any other company. Thanks On The Net
Linda Cameron
23:38 02 May 19
Great company to deal with.
Gary Watson
06:57 11 Apr 19
I have been with OntheNet for many years. People often ask about the level of tech support, but the service is so reliable, I have not had any need to contact the support staff.

...

However, today I had trouble configuring my router for NBN. I have to say thank you to the very patient young man who spent an hour getting me set up today. I very much appreciate your help, especially so late in the day. I wouldn't even think about changing providers. Thanks so much.

read more
Elizabeth McKennariey
11:39 09 Apr 19
James Rowe
06:18 21 Mar 19
We went with these guys a few months back and although we did have a error made on the type of account we were put on, I was impressed with the speed and proficiency with which it

...

was rectified. I too love the phone being answered quickly and by staff who know what they are doing. We had experiences with the Indian ISP call centres and they are a complete disaster-that's why we moved.

read more
Simon Davies
00:13 20 Jan 19
Percy helped me effortlessly get the internet working within minutes. Good mate in highschool, good mate over the phone.
Josh Bailey
08:00 15 Jan 19
Long association with these guys and they have been faultless. We had a few problems with NBN after install but it was due to incorrect wiring in our house. OntheNet followed up

...

and persisted until the problem was resolved, now have great internet.

read more
Andrew Bowser
03:41 21 Dec 18
Best internet provider I've come across
Matthew Victor-Hogg
14:33 18 Dec 18
Long time customer, 15+ years. Best team of people I have ever dealt with, always helpful, always friendly! Steve is the best yet, top man! Thank you guys!
Renée Irvine-Sykes
23:34 05 Dec 18
Awesome customer service and it's great they are locals. Best ISP I have been with.
Mellisa Jones
10:36 30 Nov 18
Corinne McMonagle
00:39 13 Nov 18
I use On the Net as a Web Hosting partner for customer websites. I have found them affordable with awesome technical support when needed. Keep up the good work.
Matt Sosimenko
02:50 08 Nov 18
Everything was so easy and I haven't had any problems or drop outs with my NBN. I have the cheapest plan and speed and still find it more than adequate for my needs.
Vanda Hennah
11:59 09 Oct 18
Proud & Trusted Supplier to: