Established in 1995, OntheNet delivers a wide range of Business Internet  products nationally including nbn™ Broadband, fibre and Secure Private Networks. OntheNet also specialises in internet Telephony Services and offers secure Data Centre Co-location sites for our clients' servers 24x7x365.  OntheNet's network solutions are powered by global leading technology from our partners Cisco, Fortinet & telephony by 3CX. 
It's now common for businesses to have staff flexing between office, travel and WFH. Given the current threat space, these business customers demand 100% secure networks and uptime to/from their offices and their staff when remote or working at home. OntheNet meets these demands by utilising our multiple network technology types to create redundancy across all major carrier networks in Australia. 
Reduce your risk exposure by leveraging OntheNet's proven twenty five years of industry experience to deliver reliable, secure and efficient solutions for your business today. Give us a call during work hours on (07) 5553 9222 and our Sales Team will explain the best options.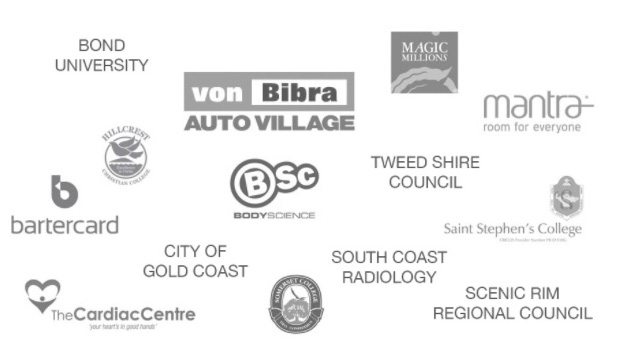 OntheNet's clients include; local government bodies, private schools, industry leading medical businesses, automotive dealers, innovative online businesses and national retail/franchise chains.
Our company philosophy has always been about TRUST. We deliver bespoke solutions matched to our customers' precise needs and preferences. That has been made possible through managing the solutions in-house and multi-million dollar investments such as a Tier 3 Data Centre and network infrastructure across the Gold Coast. OntheNet delivers Broadband services nationally.
OntheNet has a staff of 40, the majority are our technical teams. Our directors and staff are focused on establishing long term business relationships with our clients, enabling repeated delivery of new and innovative Internet connectivity and Hosting technologies as a trusted partner.
The company has held Quality Assurance ISO 9001 Certification for 20 years and has won multiple awards including the Gold Coast Business Excellence Award – IT Category.  Our product offerings have been publicised nationally in IT community media and press such as the Australian Financial Review.
OntheNet works closely with Managed Service Providers (MSP's) to help deliver complete IT solutions. The MSP's turn to OntheNet to access our high level of technical expertise and also gain direct access to our management experience whenever required. These partnerships deliver customer confidence and long term, stable relationships.
Customised Agreements can be created for larger complex solutions across our entire product range.

Download the OntheNet Executive Brief

  Executive Brief (A4) Print version .pdf
Broadband Solutions
Business & Personal nbn™
BusinessFibre – 100Mbps to Multi-Gbps
Managed SD-WAN – Secure Private Networks & policy based routing.
Managed Hardware Services – including Firewalls
VoIP Services
BusinessPhonePLUS
BusinessPhone
Personal Prepaid VoIP
Hosting Services
Domain Names
Web Hosting
BusinessMail
Hosted Exchange
Data Centre Co-location
Consultancy
IP Network Design
IP Network Security Audits
Firewall Design, Configuration and Management
Key features of OntheNet's core technical resources:
Primary Data Centre, Varsity Lakes, QLD:
Multi Gigabit diverse Fibre path connectivity including building lead-ins.
Power – Dual Bus N+N leading brand UPS with integrated 500KVA Building Generator.
Cooling – N+1 Carrier Grade air conditioning units with hot/cold aisle containment.
Security – Video monitored 24×7 restricted access.
Secondary Data Centre, Brisbane CBD, QLD:
Fibre connectivity to multiple major backbone providers.
Power – N+N UPS with integrated Building Generator.
Cooling – N+1 Carrier Grade Air Conditioning units.
Security – Video monitored 24×7 restricted access.
Core Network:
Fully redundant, Cisco powered network.
Redundant BGP upstream connectivity to multiple carriers
Peering at major Australian Internet Exchange Points.
Multi Gigabit Ethernet MPLS based backbone.
24x7x365 monitored and managed network.
Location: Level 1, 165 Varsity Parade, Varsity Lakes Qld 4227