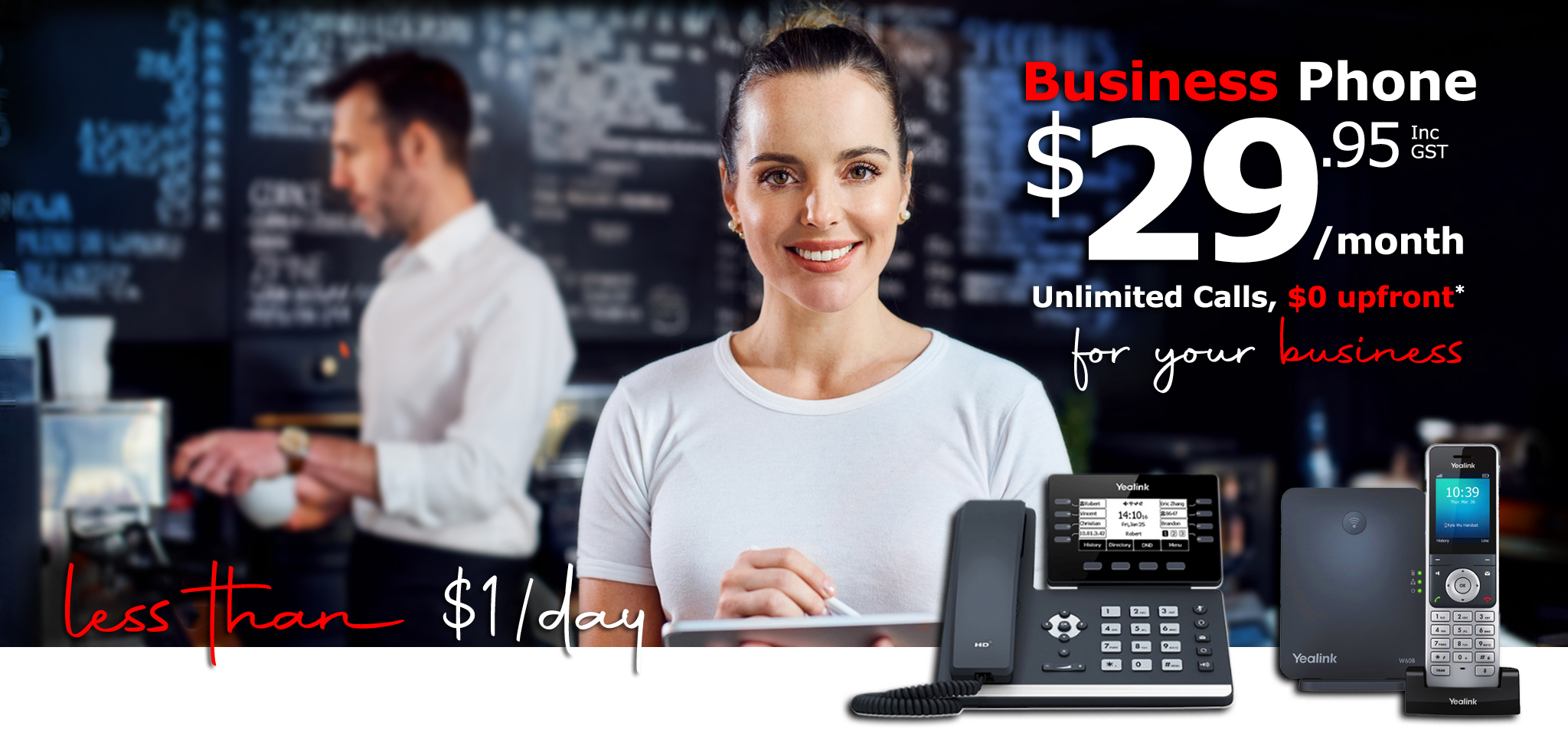 Business Phone offers a simple pricing structure per phone to suit small businesses starting with one phone and scaling up as you grow. The combination of unlimited standard calls, and $0 upfront on less than $1 a day makes this product perfect for businesses looking for a simple and affordable option.
For larger operations requiring more features, consider Business Phone PLUS
Choice of handsets
Standard, manager or cordless handsets are available.
Unlimited standard calls
No more unexpected big bills with all calls to standard Australian landlines & mobiles included.
Call flow options

Call forwards, ring groups or ring sequences are all included.
Keep your existing phone number
Port your number to OntheNet.
Music and messages to suit
Inform or entertain customers while they wait.
Compatibility

No line rentals and works with your current connection.
Proud & Trusted Supplier to: