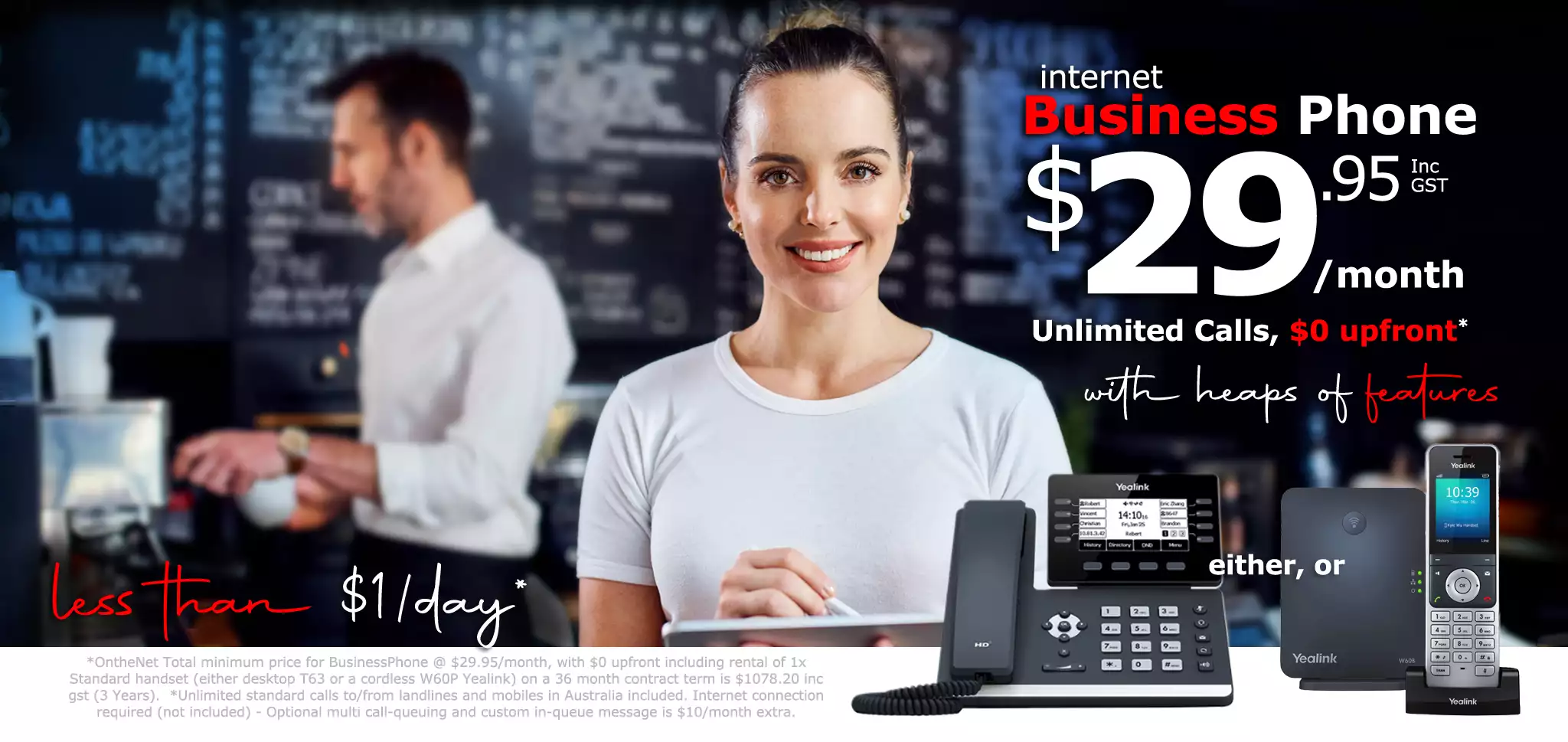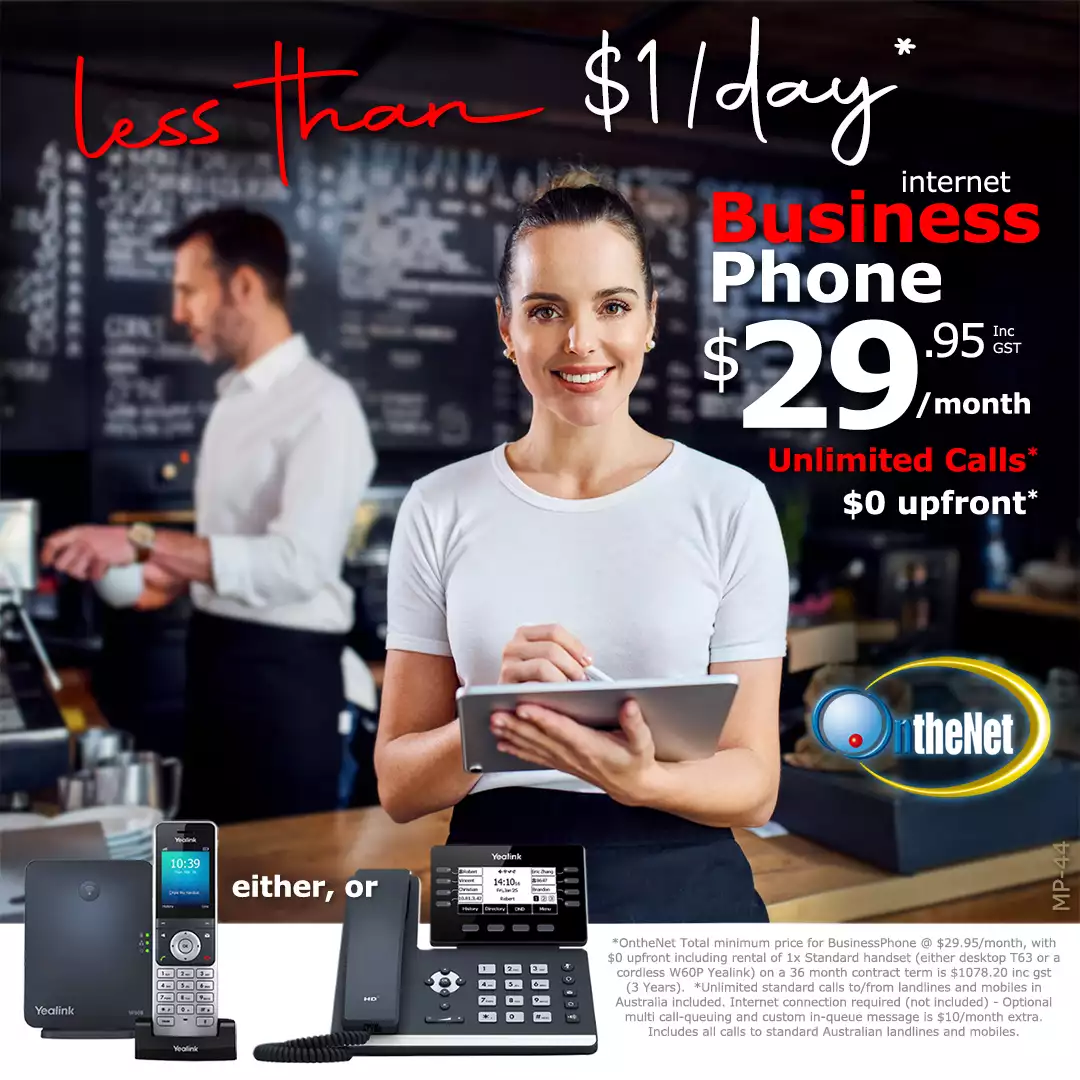 Internet phones have come a long way and are now dependable with clear HD Audio and robust handsets. BusinessPhone offers a simple pricing structure per phone to suit Gold Coast small businesses starting with one phone, then scaling up later to 2 phones (ie 2 x BPplans)  as you grow. The combination of unlimited standard calls, and $0 upfront for a 3-year contract on less than $1/day for 1 phone make it very popular for good reason.  Suits start-up businesses seeking a predictable monthly e-invoice (to your ABN) of $29.95/month inc GST for 'standard calls' PER PHONE.  With this plan, you get a choice of either a wireless Yealink™ W60P or a wired T53 commercial-grade Yealink™ handset rental (included) and key telephony features (see below).
So is it any good?  Oh Yes – it's extremely popular with many BusinessPhone customers growing over time from one BusinessPhone up to multiple phones (ie 2~6 multiple pro-rata Accounts for 2~6 handsets). Beyond this scale you would consider BusinessPhonePlus
Choice of handsets
Standard, manager or cordless handset – take your pick below.
Unlimited standard calls
No more unexpected big bills with all calls to standard Australian landlines & mobiles included.1
Call flow options plus!
Give your callers that concierge treatment. Call forwards, ring groups or ring sequences are all included.
Keep your existing phone number
Port your number to OntheNet.2
Music and messages to suit
Have some recorded messages ready to go? Tick!
NBN compatible
No need for expensive line rentals. Business Phone includes a line for every handset.3
1 BusinessPhone must not be used for any telemarketing, call centre or similar purposes. Click here to view call rates for all other call types.
2 OntheNet does not guarantee that all numbers can be ported. Additional fees apply.
3 For businesses with 4 or more handsets, OntheNet recommends a dedicated broadband service to segregate calls from regular internet.
4 Requires an established fixed-line broadband internet service onsite and Ethernet cabling to each handset or base station. Not included.
Proud & Trusted Supplier to: