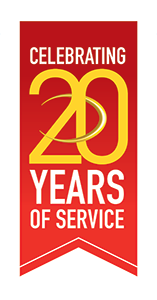 The Gold Coasts largest independent Internet services provider OntheNet is celebrating its 20th year in business.
The Varsity Lakes-headquartered company has come a long way since it was first set up as a part-time business run by a group of Bond University and Digital Equipment Corporation staff using dial up modems and a computer.
The company, which now provides a diverse range of Internet services, touches the lives of many Gold Coasters every day without people even realising.
OntheNet director Tak Woo said OntheNet has invested heavily in the Gold Coast pouring millions of dollars' worth of infrastructure into local exchanges and built two high end Data Centres at Varsity Lakes.
"The Data Centres host a who's who of the tourism and medical industry on the Gold Coast," Mr Woo said.
"Very few locals would know that they are using our infrastructure when they deal online with the local councils in the regions, if they use Wi-Fi at local hotels, libraries or an airport, get a scan at a radiologists, or purchase something at a major chemist chain."
Mr Woo said "When we set up the company we knew the key to success was providing superior service and support to customers and we still believe this 20 years later."
"It's been the cornerstone of our success and we have won numerous awards for our business including the Gold Coast Business Excellence Awards on each occasion we have entered."
This means the company has committed itself to being at the forefront of new technologies.
Early in the 2000's the company was the first to bring the high speed ADSL2+ internet service to the Gold Coast and in more recent times OntheNet has added VoIP (Voice over Internet Protocol) to its product range, saving clients thousands of dollars a month with their phone bills.
"It's a very different business now to twenty years ago but the offer of trusted local service and support continues to be a priority to many personal and business users alike,'' said Mr Woo.
"We'd like to thank the many customers over the years for putting their trust in us."