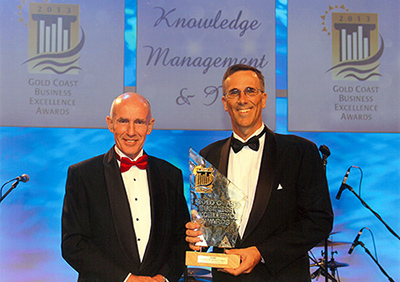 Management would like to first and foremost thank the staff for their continued efforts and focus on customer satisfaction.
This award is a great recognition of the company's efforts over many years to provide superior local service and support as a key difference in a nationally competitive industry. The company slogan "For everything internet, trust a local" goes beyond what our competitors can offer. OntheNet customers access "local everything" from local staff that know the Gold Coast broadband landscape to local management that treat customers how they would personally like to be treated. Customers get locally built, owned and managed products that can be customised to major clients needs. Customers don't call overseas for support or need to get through three layers of interstate management for quick decisions at OntheNet.
The company is a key enabler to many small and large businesses wanting a trusted local supplier to access and leverage the Internet. From the recently upgraded Business Ethernet services through to Hosting services in the million dollar Data Centre at Varsity Lakes, OntheNet enables many of the most successful businesses in the region to compete and do business globally. OntheNet has a direct relationship with NBN Co and will be the first to offer NBN services across the Gold Coast.
Finally, OntheNet would like to thank our loyal customers for their business and support, many of whom have been with the company since the mid 1990's when OntheNet was first launched.