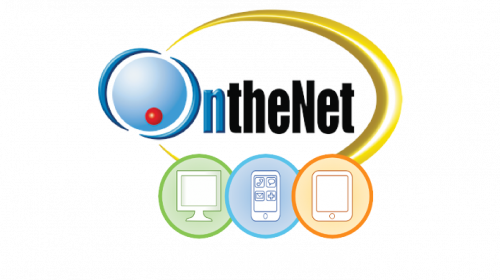 CloudPanel is a cloud based management tool for Hosted Exchange and can be accessed via https://cloudpanel.the.net.au/
This tool gives administrators the ability to manage their Exchange domain for the purpose of adding/removing users, modifying email/archive quotas and setting up distribution lists and aliases.
You can add additional users by selecting the Users menu on the left and then selecting the green add new button at the top right.

This will present a wizard
Continue through the wizard completing all mandatory fields as required.
Once you reach Step 2 its important to select "Password Never Expires" after you enter your password.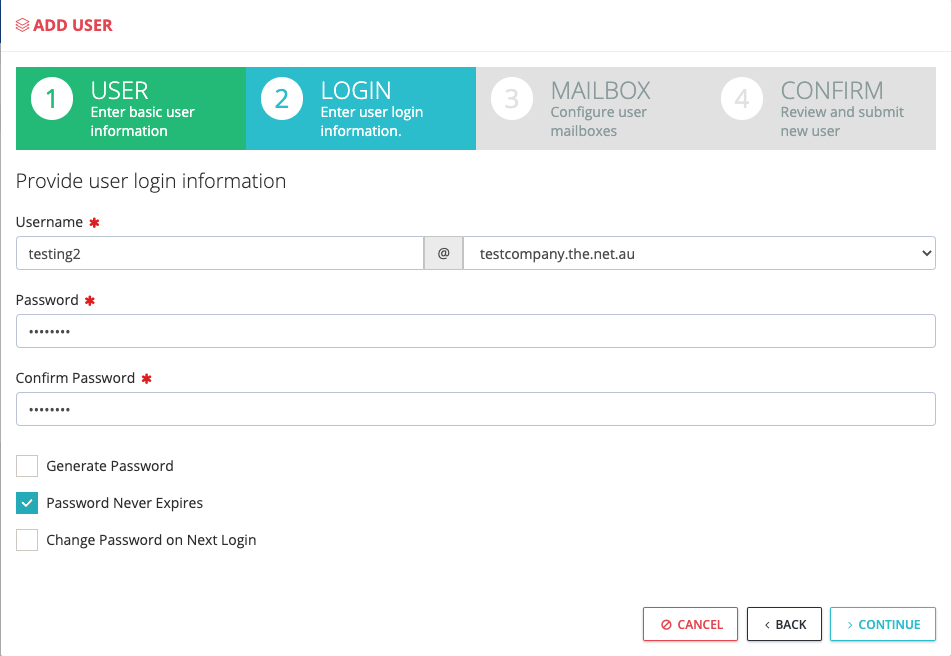 Step 3 gives you the option to select your mailbox size (Plan) and any email aliases you require.
Once the wizard is complete you should receive a summary.