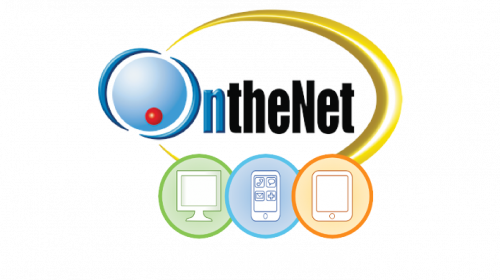 CloudPanel is a cloud based management tool for Hosted Exchange and can be accessed via https://cloudpanel.the.net.au/
This tool gives administrators the ability to manage their Exchange domain for the purpose of adding/removing users, modifying email/archive quotas and setting up distribution lists and aliases.
1. Log into the OntheNet Cloud Panel portal
2. Select the Users menu on the left-hand side.
3. Click on the display name of the user you would like to change the password: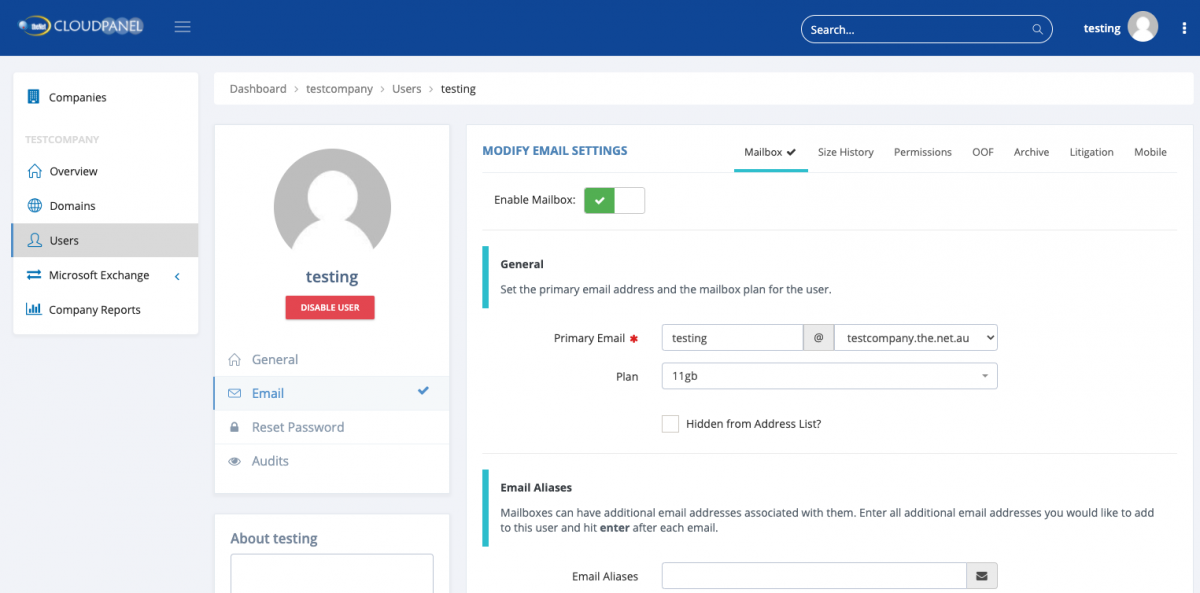 4. Click on the Reset Password menu under the username on the left side: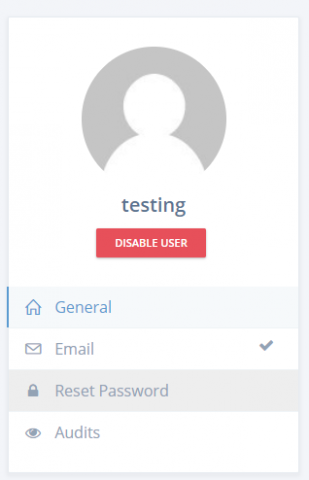 5. A password prompt will appear where you can enter the user's new password.